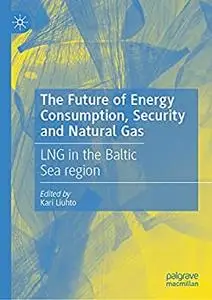 The Future of Energy Consumption, Security and Natural Gas: LNG in the Baltic Sea region
English | 2022 | ISBN: 303080366X | 382 Pages | PDF | 6 MB
This book analyses the recent development of liquefied natural gas (LNG) in the Baltic Sea region and how energy security in the region has improved after Finland, Lithuania, Poland, Russia and Sweden have constructed their LNG import terminals. In addition to these LNG receiving units, the book deals with the major pipeline projects, such as Baltic Pipe, Balticconnector, Nord Stream 2, and Gas Interconnection Poland-Lithuania, and their impact on energy security of the Baltic Sea region. This book will be of interest to experts specialising in European energy markets and energy security.