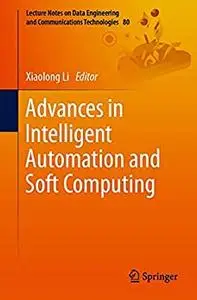 Advances in Intelligent Automation and Soft Computing
English | 2022 | ISBN: 3030810062 | 1317 Pages | PDF | 145 MB
This book presents select proceedings of the International Conference on Intelligent Automation and Soft Computing (IASC2021). Various topics covered in this book include AI algorithm, neural networks, pattern recognition, machine learning, blockchain technology, system engineering, computer vision and image processing, adaptive control and robotics, big data and data processing, networking and security. The book is a valuable reference for beginners, researchers, and professionals interested in artificial intelligence, automation, and soft computing.