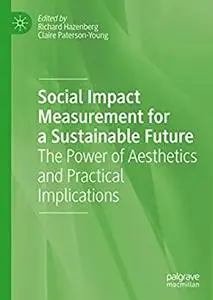 Social Impact Measurement for a Sustainable Future: The Power of Aesthetics and Practical Implications
English | 2022 | ISBN: 3030831515 | 347 Pages | PDF | 5 MB
This book explores the history of social impact measurement, offering justifications for the use of social impact measurement in modern society. It seeks to uncover the tensions inherent in social impact measurement, especially between creating and measuring social value creation. As the world becomes ever more globalised in its focus to deliver sustainable solutions to social and environmental problems, frameworks such as the United Nation's Sustainable Development Goals (SDGs) provide basic structure through which social impact can be assessed and compared globally. Nevertheless, constructive critiques of such approaches are required to ensure that they do not misinform stakeholders, disenfranchise the disadvantaged and exacerbate existing social problems. In providing this overview, the book seeks to offer a critical review of the social impact measurement field centred on concepts of 'empowerment' and 'social action' (Weber, 1978), whilst also demonstrating best practice and potential pitfalls to policymakers and practitioners.