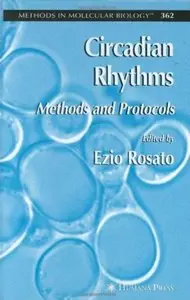 Circadian Rhythms: Methods and Protocols (Methods in Molecular Biology) by Ezio Rosato
English | 2 Feb. 2007 | ISBN: 158829417X | 594 Pages | PDF | 9 MB
This is an in-depth examination of circadian biology, presented by leading researchers in the field. Methods for analysis of rhythmic readouts in select model organisms are included. This cutting-edge collection of protocols is adaptable for research at every level, and represents the huge strides that chronobiologists have made over the past two decades. Circadian biologists at all research levels will realize tremendous benefit from this extraordinary collection.