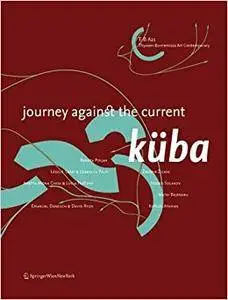 Thyssen-Bornemisza Art Contemporary, "Küba: Journey Against the Current"
2006 | pages: 182 | ISBN: 3211365133 | PDF | 19,2 mb
During May and June 2006, artist Kutlug Ataman's award-winning film installation Küba is travelling aboard the Negrelli, a converted container barge, up the Danube River from the Black Sea to Vienna. Slowly, against the current, Küba will navigate Europe's oldest trade route and cultural artery through Romania, Bulgaria, Serbia and Montenegro, Croatia, Hungary, and Slovakia to its heart in Austria. At each stop, in each country, a new work specifically commissioned by Thyssen-Bornemisza Art Contemporary is presented in dialogue with Ataman's installation. Matei Bejenaru, Nedko Solakov, Zelimir Zilnik, Renata Poljak, László Csáki and Szabolcs Pálfi, Anetta Mona Chisa and Lucia Tkácová, Emanuel Danesch and David Rych speak in different tongues through their individual artistic projects about minorities, invisible communities, their migrations, histories and memories, and the survival skills learnt to protect their identity and self-representation. Küba: Journey Against the Current is a local and international project intended to provide an artistic response to the complex challenges presented by recent socio-political developments In Europe.
My Link