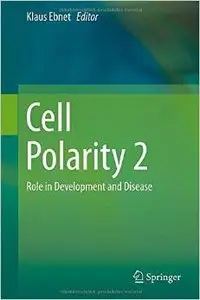 Cell Polarity 2: Role in Development and Disease by Klaus Ebnet
English | 2015 | ISBN: 3319144650, 3319376101 | 228 pages | PDF | 4,6 MB
This work provides a state-of-the art overview on the most relevant aspects of cell polarity.
Volume 2 discusses the physiological and pathophysiological relevance of cell polarity. It especially focuses on pathophysiological conditions in which one or several aspects of cell polarity are impaired, and in which a loss of cell polarity possibly contributes to disease (e.g. epithelial-to-mesenchymal transition in cancer, role of polarity proteins in cancer).
Both volumes are intended for professors, group leaders and researchers in cell biology as well as for medical professionals working in anatomy, cell biology, physiology, pathology and tumor biology.
My nickname -
interes