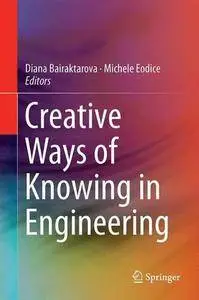 Creative Ways of Knowing in Engineering by Diana Bairaktarova
English | 21 Jan. 2017 | ISBN: 3319493515 | 234 Pages | PDF | 3.69 MB
This book offers a platform for engineering educators who are interested in implementing a "creative ways of knowing" approach to presenting engineering concepts. The case studies in this book reveal how students learn through creative engagement that includes not only design and build activities, but also creative presentations of learning, such as composing songs, writing poems and short stories, painting and drawing, as well as designing animations and comics. Any engineering educator will find common ground with the authors, who are all experienced engineering and liberal arts professors, who have taken the step to include creative activities and outlets for students learning engineering.