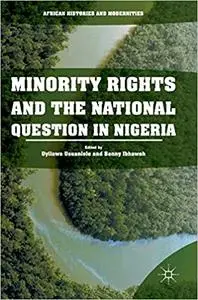 Uyilawa Usuanlele, "Minority Rights and the National Question in Nigeria "
English | ISBN: 3319506293 | 2017 | 268 pages | EPUB | 1408 KB
This book offers a thematic study of key debates in the history of the ethnic politics, democratic governance, and minority rights in Nigeria. Nigeria provides a framework for examining the central paradox in post-colonial nation building projects in Africa – the tension between majority rule and minority rights. The liberal democratic model on which most African states were founded at independence from colonial rule, and to which they continue to aspire, is founded on majority rule. It is also founded on the protection of the rights of minority groups to political participation, social inclusion and economic resources. Maintaining this tenuous balance between majority rule and minority rights has, in the decades since independence, become the key national question in many African countries, perhaps none more so than Nigeria. This volume explores these issues, focusing on four key themes as they relate to minority rights in Nigeria: ethnic and religious identities, nationalism and federalism, political crises and armed conflicts.