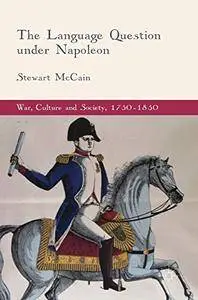 The Language Question under Napoleon (War, Culture and Society, 1750-1850) by Stewart McCain
English | 17 Nov. 2017 | ISBN: 3319549359 | 324 Pages | PDF | 2.78 MB
This book offers a new perspective on the cultural politics of the Napoleonic Empire by exploring the issue of language within four pivotal institutions - the school, the army, the courtroom and the church. Based on wide-ranging research in archival and published sources, Stewart McCain demonstrates that the Napoleonic State was in reality fractured by disagreements over how best to govern a population characterized by enormous linguistic diversity. Napoleonic officials were not simply cultural imperialists; many acted as culture-brokers, emphasizing their familiarity with the local language to secure employment with the state, and pointing to linguistic and cultural particularism to justify departures from which what others might have considered desirable practice by the regime. This book will be of interest to scholars of the Napoleonic Empire, and of European state-building and nationalisms.