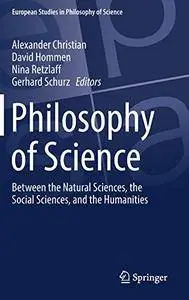 Philosophy of Science: Between the Natural Sciences, the Social Sciences, and the Humanities (European Studies in Philosophy of Science) by Alexander Christian
English | 13 Apr. 2018 | ISBN: 3319725769 | 298 Pages | PDF (True) | 2.9 MB
This broad and insightful book presents current scholarship in important subfields of philosophy of science and addresses an interdisciplinary and multidisciplinary readership. It groups carefully selected contributions into the four fields of I) philosophy of physics, II) philosophy of life sciences, III) philosophy of social sciences and values in science, and IV) philosophy of mathematics and formal modeling.