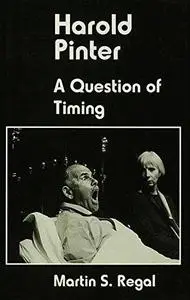 Harold Pinter: A Question of Time By Martin S. Regal
1995 | 180 Pages | ISBN: 0333607619 | PDF | 10 MB
This study focuses on the ways in which Harold Pinter conceives of and dramatizes time according to the medium in which he is working. It goes beyond Pinter's fascination with false and true memory to trace the various textual and non-textual strategies he employs to distort sequence and duration in his plays. This book shows how Pinter undermines the temporal assumptions of naturalism and realism to form a relativistic world in which time is a central feature.