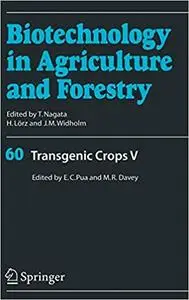 Eng Chong Pua, "Transgenic Crops V (Biotechnology in Agriculture and Forestry) "
English | ISBN: 3540491600 | 2007 | 563 pages | PDF | 8 MB
The status of crop biotechnology before 2001 was reviewed in Transgenic Crops I-III, but recent advances in plant cell and molecular biology have prompted the need for new volumes. This volume is devoted to fruit, trees and beverage crops. It presents the current knowledge of plant biotechnology as an important tool for crop improvement and includes up-to-date methodologies.