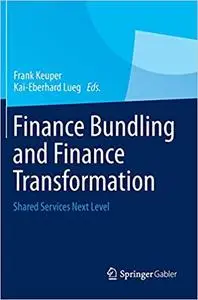 Frank Keuper, "Finance Bundling and Finance Transformation: Shared Services Next Level"
English | ISBN: 3658003723 | 2013 | 532 pages | PDF | 7 MB
In managerial literature the challenges of ramping-up, growing and enhancing a (Finance) Shared Services Organization are regularly neglected. Therefore, the compilation will address two objectives: First, based on a generic phase model of an SSO's development, frequently arising questions related to the management of SSOs shall be systematically discussed and practicable solutions derived. Secondly, a picture of the future of SSOs shall be elaborated, resulting in new future management implications.