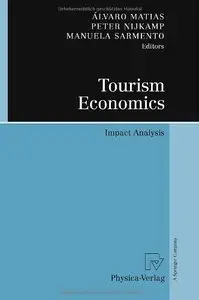 Álvaro Matias, Peter Nijkamp, Manuela Sarmento, "Tourism Economics: Impact Analysis"
Ph sica-V ag | 2011 | ISBN: 379082724X | 301 pages | PDF | 1,8 MB
The assessment of local, regional or national impacts of an influx of tourists – of different kind and origin – has in recent years become a new challenge for economics research in the tourism sector. There is a clear need to develop solid methodologies through which the socio-economic impacts of tourism can be assessed. Tourism impact assessment – as a systematic approach to the estimation of socio-economic effects of tourism on relevant parts of the economy – has become a timely response to the need for appropriate information for stakeholders, both public and private. The present volume brings together a set of recent impact studies – of both a theoretical-methodological and an applied policy-oriented nature – , which have been selected on the basis of their originality or novel contribution to the research in this field.
Download