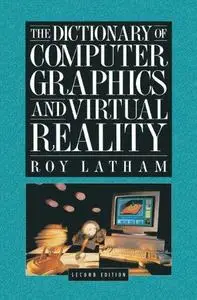 The Dictionary of Computer Graphics and Virtual Reality By Roy Latham (auth.)
1995 | 169 Pages | ISBN: 0387944052 | PDF | 4 MB
Superblack, superblock, supercase, superquadric, supersampling, superred, supergreen, and superblue are just a few of the words which make up the language of computer graphics. This new edition of a widely acclaimed dictionary provides a guide to this fast-moving subject for both relative novices and professionals working in the field. The main changes have been to add new terminology relating to virtual reality and the related topics of robotics and networked simulation. This dictionary covers the software, hardware, and applications of computer graphics and contains hundreds of terms not found elsewhere. Definitions are clear and concise, with special attention given to alternate spellings and meanings. Acronyms are decoded, and pronunciation of the seemingly unpronounceable is given, from WYSIWYG (whizzy-wig) to NAPLPS (nap-lips).