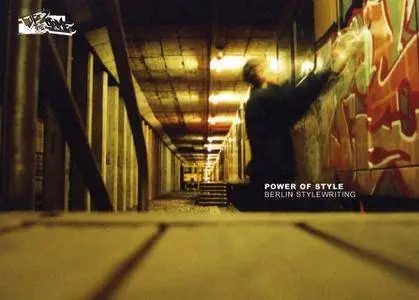 True 2 the Game, "Power of Style: Berlin Stylewriting"
English | 2007 | ISBN: 3939566144 | PDF | pages: 132 | 73.7 mb
Berlin is not only the capital of Germany, but the undisputed graffiti capital of Europe. The book, Power of Style features previously unpublished photographs of the best work by exclusively Berlin based graffiti writers. This insider s guide to Berlin s thriving graff scene is illustrated with more than 300 images; from black and white sketches to highly developed concept walls to urban bombing and train pieces this book covers the whole spectrum. Featured artists include MICRO, SHAW, DIKE, POET, JACK and many more. With Power of Style, the authors from the Berlin crew true.2.the.game sought not only to serve the players from the Berlin scene, but to reveal the true variety and vibrancy of this urban urban form to the public at large.