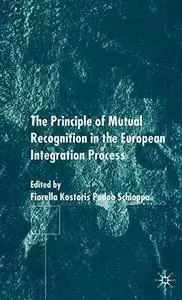 The Principle of Mutual Recognition in the European Integration Process By Fiorella Schioppa
2005 | 288 Pages | ISBN: 1403934894 | PDF | 1 MB
Mutual Recognition (MR) implies that each Member State is free to use the standards for production it prefers but cannot inhibit the import from other Member States lawfully using other standards, unless justified by emergency reasons. The home country rule then prevails on the host country. Barriers to entry diminish, competition rises in the internal market. This collection looks at a number of aspects of MR, including why its importance cannot be understood outside the general practice of free movement and how some elements of MR already emerge in the skilled labour market of professionals.