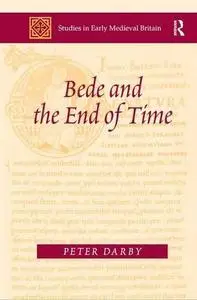 Bede and the End of Time By Peter Darby
2012 | 276 Pages | ISBN: 1409430480 | PDF | 2 MB
This book provides the first comprehensive analysis of Bede's eschatological thought and its impact upon the Anglo-Saxon period. Taking account of Bede's beliefs about the end of time, this book offers sophisticated insights into his life, his works and the role that eschatological thought played in Anglo-Saxon society. Close attention is given to the historical setting of each source text consulted, and original insights are advanced regarding the chronological sequence of Bede's writings. Bede (c. 673–735) was the leading intellectual figure of the Anglo-Saxon Church, and his writings had a profound influence on the development of English Christian thought. Among the many issues he wrote about, eschatology – the study of the day of judgment and the end of time – was a recurring theme. The book reveals that Bede's ideas about time changed over the course of his career, and it shows how Bede established himself as the foremost expert in eschatology of his age. The eight chapters of this book are organised into three main thematic groups: the world ages framework, Bede's eschatological vision and Bede's eschatological perspective. It will be of interest to those studying early medieval history, theology or literature as well as anyone with a particular interest in Bede and Anglo-Saxon England.