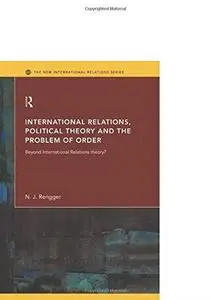 International Relations, Political Theory and the Problem of Order: Beyond International Relations Theory? By N. J. Rengger
1999 | 259 Pages | ISBN: 0415095840 | PDF | 2 MB
Focusing on the ''problem of order'' in international politics, this book suggests that International Relations theory in the twentieth century had adopted two broad families of approaches, the first of which seeks to find ways of ''managing'' order in international relations and the second of which seeks to ''end'' the problem of order. It also assesses the state of International Relations theory today and suggests an alternative way of reading the problem of order which generates a different trajectory for theory in the twenty-first century.