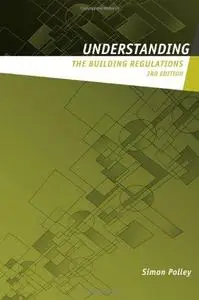 Understanding the Building Regulations By Simon Polley
2005 | 293 Pages | ISBN: 0415349176 | PDF | 3 MB
Although the UK's Building Regulations are complex and lengthy, their essential features are relatively straightforward. In this 3rd edition of his bestselling book, Simon Polley brings his brief and practical guide fully up-to-date for Spon, with a number of key changes across the book and the addition of an excellent new section. Written by this leading industry practioner, Understanding Building Regulations is well laid out, jargon-free, eay to use, and a great alternative to John Stephenson's much larger and weightier The Building Regulations Explained. It is an excellent introduction for students as well as for professionals who want a first-rate entry-level text.