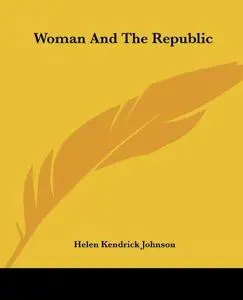 Woman and the Republic By Helen Kendrick Johnson
2004 | 120 Pages | ISBN: 1419194755 | PDF | 1 MB
The long cry of Suffrage has not been able to bring about "equal pay for equal work," even where legislation to that effect has been introduced into Trades Unions and State laws. This has still rested, and must rest, with the employer, and his action must be governed by quality and demand and supply. The attempt to secure "equal wages" among men has resulted in bringing down the wages of all to the point of the poorer workers. The general laws of trade, like those of government, are based on principles of universal equity, and however strenuously temporary deviations may be pressed, they return at last to the natural position.