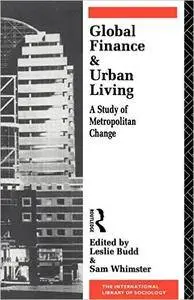 Global Finance and Urban Living: A Study of Metropolitan Change (International Library of Sociology) by Leslie Budd
English | Feb. 15, 1992 | ISBN: 0415031982, 041507097X| 384 Pages | PDF | 11 MB
This incisive inter-disciplinary text provides a major contribution to the study of finance capital and the metropolis. It is the first authoritative account of the momentous changes in the organisation of finance capital that occurred in the 1980s. But it never contents itself with a mere record of events. Changes in finance are scrupulously and consistently related to changes in urban forms, notably metropolitan lifestyles and aesthetics.