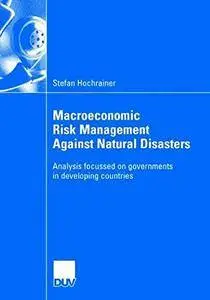 Macroeconomic Risk Management Against Natural Disasters: Analysis Focussed on Governments in Developing Countries by Stefan Hochrainer
English | 8 Dec. 2006 | ISBN: 3835005944 | 213 Pages | PDF | 4 MB
Stefan Hochrainer develops a catastrophe risk management model. It illustrates which trade-offs and choices a country must make in managing economic risks due to natural disasters. Budgetary resources are allocated to pre-disaster risk management strategies to reduce the probability of financing gaps.