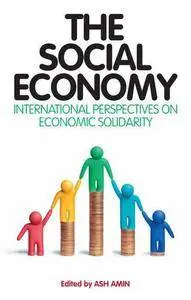 The Social Economy: International Perspectives on Economic Solidarity by Ash Amin
English | 10 Sept. 2009 | ISBN: 1848132816, 1848132824 | 277 Pages | PDF | 1 MB
This book gathers together material on the social economy from around the world. The Social Economy is a topic of considerable contemporary research and policy interest. From creches to environmental services, from consumer cooperatives to social housing, governments in many countries have begun to introduce legislation to support social enterprises.