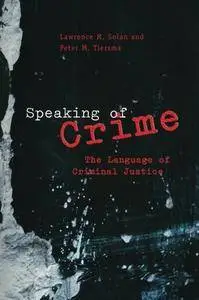 Speaking of Crime: The Language Of Criminal Justice by Lawrence M. Solan
English | 1 Feb. 2005 | ISBN: 0226767930, 0226767922 | 300 Pages | PDF | 1 MB
Why do so many people voluntarily consent to searches by have the police search their person or vehicle when they know that they are carrying contraband or evidence of illegal activity? Does everyone understand the Miranda warning? How well can people recognize a voice on tape?