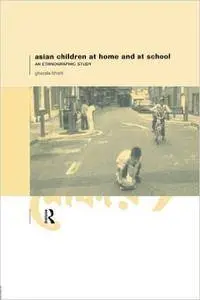 Asian Children at Home and at School: An Ethnographic Study by Ghazala Bhatti
English | June 23, 1999 | ISBN: 0415174996, 0415174988 | 305 Pages | PDF | 3 MB
This book is an ethnographic study of a comprehensive school in the south of England. It explores the views of teachers, Asian parents and their children concerning education and schooling. Young people between the ages of 13 and 18 were studied at home and at school and their experiences form the main focus of the study.
The experiences of fifty Pakistani, Bangladeshi and Indian families - mostly of Muslim faith - are studied with a view to discovering what parents expect from their children's school and how the teachers perceive their own role with regard to their students. These young people are the first generation of Asians to be educated in Britain. Their location in terms of their social class positions, gender and ethnicity are inextricably bound together. They describe how they see their past and their future. This is the first study to take account of boys and girls in order to capture the complexity of their lived experiences.