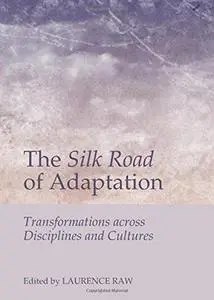 The Silk Road of Adaptation: Transformations Across Disciplines and Cultures By Laurence Raw, Laurence Raw
2013 | 223 Pages | ISBN: 1443849758 | PDF | 2 MB
This anthology of cutting edge essays on adaptation studies adopts the metaphor of the Silk Road - an historical site for transcultural as well as transnational exchange. The Silk Road of Adaptation puts forward the idea of adaptation as a continuous process in which individuals continually have to adjust themselves to new material: we should not only look at the ways in which texts have been transformed, but the ways in which readers, audiences, and critics have responded to them at different points in time and space. Adaptation is a psychological as well as a formal process: only by coming to terms with others can individuals address issues of human rights, or examine themselves and their existing beliefs. The Silk Road of Adaptation stresses this point through a series of essays written by representatives of different disciplines - film studies, history, literature, communication studies, and English as a foreign language. Contributors include established names in the field of adaptation studies as well as newer names, who together show how the act of adaptation should be approached as a transmedial as well as a transnational act, assuming equal significance in the political and diplomatic as well as the literary and cinematic spheres.