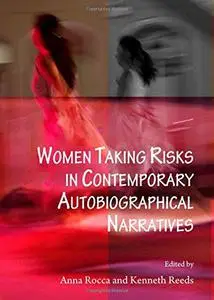 Women Taking Risks in Contemporary Autobiographical Narratives By Kenneth Reeds, Anna Rocca
2013 | 231 Pages | ISBN: 1443849790 | PDF | 2 MB
Women Taking Risks in Contemporary Autobiographical Narratives explores the nature and effects of risk in self-narrative representations of life events, and is an early step towards confronting the dearth of analysis on this subject. The collection focuses on risk-taking as one of women's articulations of authorial agency displayed in literary, testimonial, photographic, travel and film documentary forms of autobiographical expression in French. Among many themes, the book fosters discussion on matters of courage, strength, resilience, freedom, self-fulfillment, political engagement, compassion, faith, and the envisioning of unconventional alliances that follow a woman's stepping out of her comfort zone. The fourteen essays included in this collection discuss works of women authors from North Africa, Sub-Saharan Africa, France and the Caribbean. They exemplify a variety of self-narratives that blur unified conceptualizations of both identity and national belonging. They address questions about women writers' attitudes towards risk and their willingness to change the status quo. They also explore the many personal and public forms in which agency manifests through risk-taking engagements; the ways in which women challenge the conventional wisdom about feminine reserve and aversion to danger; the multiplicity of seen and unforeseen consequences of risk taking; the all-too-frequent lack of recognition of female courage; the overcoming of obstacles by taking risks; and, frequently, the amelioration of women's lives. Addressing both the broader context of the study of risk and the more specific areas of female expression and autobiography in Francophone cultures, this collection is attractive to a diverse audience with the potential to cross disciplines and inform a wide body of research. A number of the essays deal with issues born in postcolonial circumstances. This examination of the elucidation of marginalized voices should prove enlightening to an array of scholars researching specific ethnic, sexual, gender, and general subjects related to identity. In making inroads towards expanding the well-developed area of risk studies into the humanities, this collection makes an important contribution that has the potential to promote a variety of cross-disciplinary research including examinations of the psychology and sociology behind chauvinism, personal expression, and formative experiences.