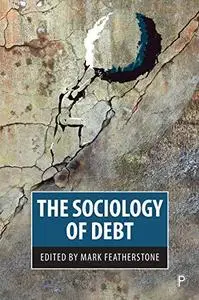 The Sociology of Debt By Mark Featherstone
2019 | 224 Pages | ISBN: 1447339525 | PDF | 71 MB
The Sociology of Debtconsiders the lived experience of being in debt as well as the more nebulous processes of global finance, showing how debt functions at both micro- and macroeconomic levels. Featherstone links the problem of debt to the terminal condition of a system premised on deferral and projection into the future with the looming portent of apocalyptic system collapse and eventual rebirth. This book includes contributions from a range of authors in a variety of disciplines who approach debt from holistic perspectives, providing accounts that span both social scientific as well as economic analysis.