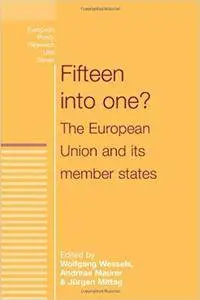 Fifteen into One? The European Union and Its Member States by Andreas Maurer
English | June 28, 2003 | ISBN: 071905849X | 497 Pages | PDF | 2 MB
The EU and the roles of member states is one of the major topics of political debate and academic discourse. The evolution of the political system in Brussels and the developments within the individual member states promise new insights into the European integration process. This book provides a country-by-country analysis of how European policy is made and applied in the member states. Its central focus is the involvement of national institutions in European policy-making: governments, parliaments, sub-national governments, the courts, and public administrations.