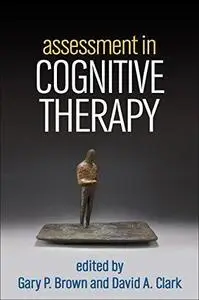 Assessment in Cognitive Therapy By Gary P. Brown PhD, David A. Clark PhD
2014 | 384 Pages | ISBN: 1462518125 | PDF | 4 MB
This volume brings together leading experts to explore the state of the art of cognitive clinical assessment and identify cutting-edge approaches of interest to clinicians and researchers. The book highlights fundamental problems concerning the validity of assessments that are widely used in cognitive-behavioral therapy (CBT). Key directions for further research and development are identified. Updated cognitive assessment methods are described in detail, with particular attention to transdiagnostic treatment, evidence-based practice, cognitive case formulation, and imagery-based techniques.