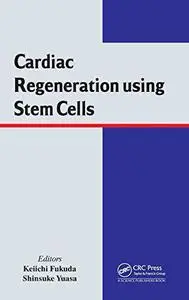 Cardiac Regeneration using Stem Cells By Keiichi Fukuda, Shinsuke Yuasa
2013 | 342 Pages | ISBN: 1466578394 | PDF | 44 MB
To achieve cardiac regeneration using pluripotent stem (iPS) cells, researchers must understand iPS cell generation methods, cardiomyocyte differentiation protocols, cardiomyocyte characterization methods, and tissue engineering. This book presents the current status and future possibilities in cardiac regeneration using iPS cells. Written by top researchers who present new data in these fields, this book reviews cardiac cell therapy for ischemic heart disease and explores in vitro generation of efficacious platelets from iPS cells. It also discusses modeling arrhythmogenic heart disease with patient-specific induced pluripotent stem cells.