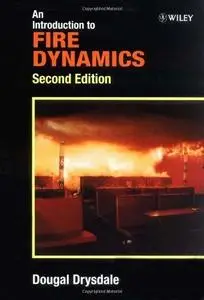 An introduction to fire dynamics By Dougal Drysdale
1999 | 465 Pages | ISBN: 0471972916 | DJVU | 5 MB
Following the international success of the first edition, this complete update of the acclaimed reference on fire dynamics provides all the information necessary for a fundamental understanding of fire phenomena. The author, concentrating chiefly on the area of uncontrolled combustion, discusses the principles of chemistry, physics, heat and mass transfer, and fluid dynamics. The second edition also covers ignition, heat aerodynamics, spread of flame, and the behavior of fires in buildings.