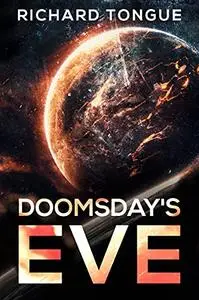 Richard Tongue, "Doomsday's Eve"
English | 2021 | ASIN: B097Q2FKZN | 206 pages | EPUB | 0.32 MB
The end of the world is nigh.
Colonel Jack Corrigan had hoped to be the first man on Mars. Instead, disgraced, abandoned, alone, he is contacted by representatives of a shadowy corporate consortium for a top-secret mission. Command of Earth's first starship, tasked to find a new home for humanity, a world that can serve as a final sanctuary for the remnants of mankind, should it be needed. His crew a group of exiles, outcasts from space, with one last to redeem themselves…and save the human race.
Sheriff's Deputy Tony Moretti had hoped to find peace in the quiet town of Hartsfield, Alabama, after eight years in the NYPD left him burned out, jaded, cynical. Instead a shoot-out in a local bar and an investigative reporter asking too many questions force him into the greatest investigation of his life, on the trail of an elite group of rogue intelligence agents willing to kill indiscriminately to protect their secrets.
William Ortega, billionaire, entrepreneur, would-be astronaut, the guardian of the greatest secret in history, that a rogue comet from beyond the Solar System is destined to strike Earth, laying waste to the surface, reducing humanity to a shattered, beaten remnant, determined to find some way to save at least a fraction of the human race from the destruction that is to come.
Their three stories will come together…on Doomsday's Eve…