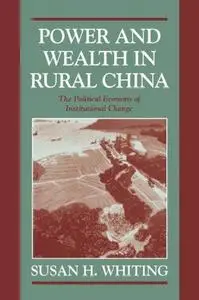 Power and Wealth in Rural China: The Political Economy of Institutional Change (Cambridge Modern China Series) By Susan H. Whiting
2006 | 372 Pages | ISBN: 0521028418 | PDF | 2 MB
This book focuses on China's rural industries, offering an innovative, theoretical framework to explain insitutional change. Susan Whiting explores the complex interactions of individuals, institutions, and the broader political economy to examine variation and change in property rights and extractive institutions in China's rural industrial sector. Whiting explains why public ownership predominated during the early years of reform and why privatization is now taking place. This book will be of interest not only to students and scholars of Chinese economic development, but also of comparative politics and political economy more generally.