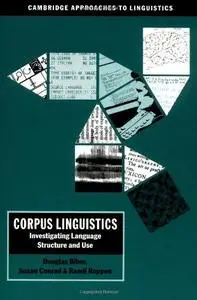 Corpus Linguistics: Investigating Language Structure and Use By Douglas Biber, Susan Conrad, Randi Reppen
1998 | 284 Pages | ISBN: 0521499577 | PDF | 21 MB
This book is about investigating the way people use language in speech and writing. It introduces the corpus-based approach to the study of language, based on analysis of large databases of real language examples and illustrates exciting new findings about language and the different ways that people speak and write. The book is important both for its step-by-step descriptions of research methods and for its findings about grammar and vocabulary, language use, language learning, and differences in language use across texts and user groups.