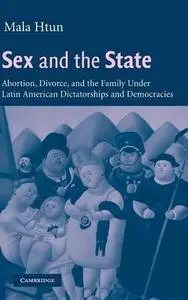 Sex and the State: Abortion, Divorce, and the Family under Latin American Dictatorships and Democracies By Mala Htun
2003 | 232 Pages | ISBN: 0521810493 | PDF | 1 MB
As Argentina, Brazil, and Chile made transitions from democratic to authoritarian forms of government (and back), they confronted challenges posed by the rise of the feminist movement, social changes, and the power of the Catholic Church. This study explores the patterns of gender-related policy reform in these countries and reveals their implications for the peoples of Latin America. In addition, it offers a broader understanding of the logic behind the state's role in affecting private lives and gender relations everywhere.