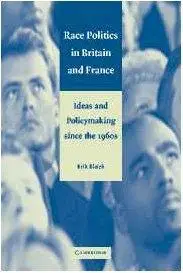 Race Politics in Britain and France: Ideas and Policymaking since the 1960s By Erik Bleich
2003 | 246 Pages | ISBN: 0521811015 | PDF | 2 MB
Britain and France have developed substantially different policies to manage racial tensions since the 1960s, in spite of having similar numbers of post-war ethnic minority immigrants. Providing the first detailed historical exploration of racial policy development in the two countries, this study traces the sources of Britain's race relations structures and France's anti-racism approach. Erik Bleich argues against the accepted beliefs that attribute policy outcomes to the role of powerful interest groups or to the constraints of existing institutions.