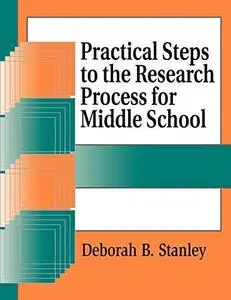 Practical Steps to the Research Process for Middle School By Deborah B. Stanley
2001 | 258 Pages | ISBN: 1563087634 | PDF | 4 MB
Stanley applies the same user-friendly format that made her popular guide to teaching the six steps of the research process to high school students such a success. In this new volume geared toward middle school students, field-tested lessons, anecdotes, reproducible charts and templates, and research ideas all work together to transform the research process into bite-size steps that are both adaptable to various teaching styles and not overwhelming for students. By applying Stanley's methods you'll be pursuing education reforms including integrating technology, improving information literacy, teaching critical thinking, modeling collaborative instruction, and adapting research for second language learners and learning disabled students.