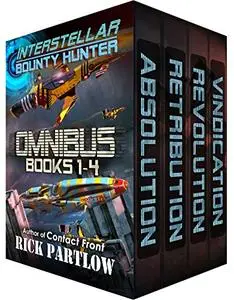 Rick Partlow, "Interstellar Bounty Hunter Omnibus"
English | 2021 | ASIN: B08SR62Y4P | 854 pages | EPUB | 1 MB
His enemies are legion, his allies are few, and his only true friend is his robot Dog.
Forced out of the Marshals and into the life of a freelance bounty hunter, Grant Masterson skirts the edges of the law, hunting down the ones responsible for framing him.
Books 1-4 of the Interstellar Bounty Hunter series gathered together in one stupendous collection for the first time!
Absolution
Retribution
Revolution
Vindication