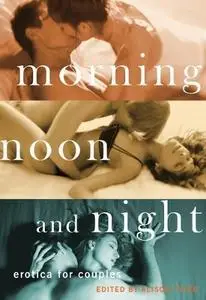 Morning, Noon and Night: Erotica for Couples By Alison Tyler, Kat Watson
2012 | 244 Pages | ISBN: 1573448214 | PDF | 4 MB
According to statistics, men think about sex 20 times a day and women around ten. Alison Tyler thinks about sex 24 hours a day and the result is this sizzling collection of headily sensual stories, Morning, Noon, and Night. Fortunately, noted eroticist Tyler is half of a happy couple, well matched in every way so no editor is better equipped to curate a book of erotica designed to stimulate the minds, hearts (not to mention everything else) and stir the souls of couples to enjoy each other morning, noon, and night. From delicious trysts at dawn's early light to naughty nooners to afternoon delight and dinner in flagrante delicto and beyond, Alison Tyler is your guide to a scorching hot sex, anywhere, anytime.