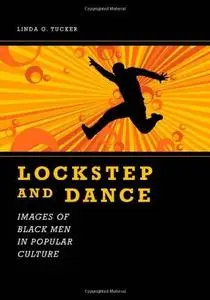 Lockstep And Dance: Images of Black Men in Popular Culture (Margaret Walker Alexander Series in African American Studies) By Linda G. Tucker
2007 | 191 Pages | ISBN: 1578069068 | PDF | 2 MB
Lockstep and Dance: Images of Black Men in Popular Culture examines popular culture's reliance on long-standing stereotypes of black men as animalistic, hypersexual, dangerous criminals, whose bodies, dress, actions, attitudes, and language both repel and attract white audiences. Author Linda G. Tucker studies this trope in the images of well-known African American men in four cultural venues: contemporary literature, black-focused films, sports commentary, and rap music. Through rigorous analysis, the book argues that American popular culture's representations of black men preserve racial hierarchies that imprison blacks both intellectually and physically. Of equal importance are the ways in which black men battle against, respond to, and become implicated in the production and circulation of these images. Tucker cites examples ranging from Michael Jordan's underwear commercials and the popular Barbershop movies, to the career of rapper Tupac Shakur and John Edgar Wideman's memoir Brothers and Keepers. Lockstep and Dance tracks the continuity between historical images of African American men, the peculiar constitution of whites' anxieties about black men, and black men's tolerance of and resistance to the reproduction of such images. The legacy of these stereotypes is still apparent in contemporary advertising, film, music, and professional basketball. Lockstep and Dance argues persuasively that these cultural images reinforce the idea of black men as prisoners of American justice and of their own minds but also shows how black men struggle against this imprisonment. Linda G. Tucker is an assistant professor of English at Southern Arkansas University. Her work has appeared in Henry Street, American Behavioral Scientist, and Transformations.