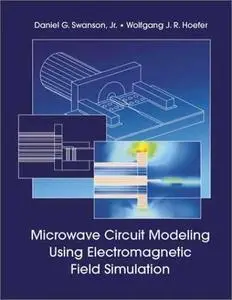 Microwave Circuit Modeling Using Electromagnetic Field Simulation By Daniel G. Swanson Jr., Wolfgang J. R. Hoefer
2003 | 488 Pages | ISBN: 1580533086 | PDF | 12 MB
Text covers modeling microwave circuits using commercial electromagnetic field-solvers. Provides advice on selecting the right tools for RF and high-speed digital circuit design work. Focuses on the strengths and weaknesses of the major commercial software packages. Features full-color illustrations.