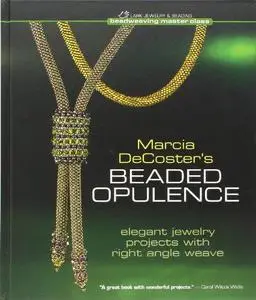 Marcia DeCoster's Beaded Opulence: Elegant Jewelry Projects with Right Angle Weave (Beadweaving Master Class) By Marcia DeCoster
2009 | 129 Pages | ISBN: 1600592929 | DJVU | 26 MB
Another designer that pushes the boundaries in beaded jewelry design. The designs are truly elegant and there are several designs that will lead to delightful new "interpreted" designs from Diane's designs. Really love the elegance of these designs. Great book for your library, good reference book.