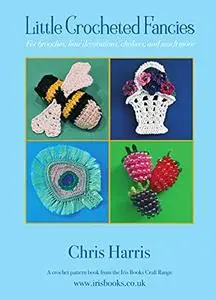 Chris Harris, "Little Crocheted Fancies: For brooches, hair decorations, chokers and much more."
English | 2021 | ASIN: B096QN4NB9 | 177 pages | PDF | 28.5 MB
Sometimes you just want a small project to crochet - something that can be done in an evening, maybe. This book provides many charming little patterns for items to embellish your accessories.