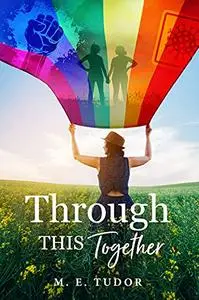 M. E. Tudor, "Through This Together"
English | 2021 | ASIN: B09DQ7WKVY | 307 pages | EPUB / AZW3 | 0.73 MB
Seventeen-year-old Natalie Weatherby didn't give the virus in China much thought until the nursing home where her grandmother lives closed to visitors. Shortly after that, schools became virtual. Like many people, Natalie assumed that things would go back to normal, but things spiral out of control.
Her grandmother's Alzheimer's worsened, causing her grandmother to reveal a 50-year-old family secret. Natalie's family becomes divided over the Black Lives Matter protests. And to complicate her life even more, Natalie develops a crush on her nemesis, Jill Harper.