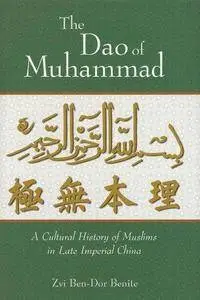 The Dao of Muhammad: A Cultural History of Muslims in Late Imperial China By Zvi Ben-Dor Benite
2005 | 280 Pages | ISBN: 0674017749 | PDF | 3 MB
This book documents an Islamic-Confucian school of scholarship that flourished, mostly in the Yangzi Delta, in the seventeenth and eighteenth centuries. Drawing on previously unstudied materials, it reconstructs the network of Muslim scholars responsible for the creation and circulation of a large corpus of Chinese Islamic written material--the so-called Han Kitab. Against the backdrop of the rise of the Manchu Qing dynasty, The Dao of Muhammad shows how the creation of this corpus, and of the scholarly network that supported it, arose in a context of intense dialogue between Muslim scholars, their Confucian social context, and China's imperial rulers. Overturning the idea that participation in Confucian culture necessitated the obliteration of all other identities, this book offers insight into the world of a group of scholars who felt that their study of the Islamic classics constituted a rightful "school" within the Confucian intellectual landscape. These men were not the first Muslims to master the Chinese Classics. But they were the first to express themselves specifically as Chinese Muslims and to generate foundation myths that made sense of their place both within Islam and within Chinese culture.