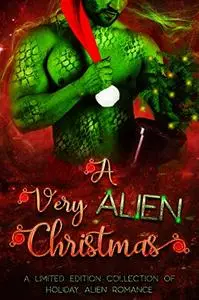 Skye MacKinnon, Margo Bond Collins, Harpie Alexa, J. A. Cummings, E. J. Powell, Tricia Schneider, Michelle Mcloughney, Helena Novak, Luna Wren, "A Very Alien Christmas: A Limited Edition Collection of Holiday Alien Romance"
English | 2020 | ASIN: B08KLS7RKQ | 428 pages | EPUB | 0.437 MB
It's beginning to look a lot like … aliens for Christmas!
Get ready to set your holiday thrusters to hot! If you love alien romances, you'll adore this brand-new collection of steamy alien novellas and short stories by New York Times, USA Today, and international bestselling authors.