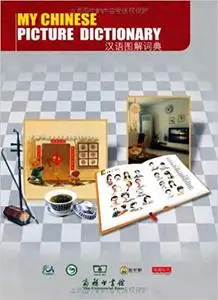 wu yue mei, "My Chinese Picture Dictionary"
2008 | pages: 352 | ISBN: 7100060796 | PDF | 33,9 mb
My Chinese Picture Dictionary is designed to help students learn Chinese words in meaningful real-life contexts through engaging illustrations and photographs. It includes 15 thematic units, 142 visual topics and more than 4,200 commonly used words. The units are categorized according to the International Curriculum for Chinese Language Education and are further split into 142 topics to cover all aspects of daily life. To demonstrate the natural combination of words in real conversation, many phrases are also introduced.
My Link