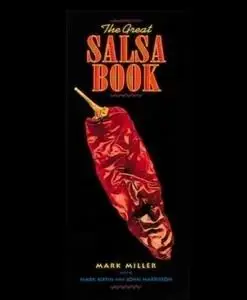 The Great Salsa Book By Mark Charles Miller, Mark Kiffin
Publisher: John Wiley & Sons 1994 | 160 Pages | ISBN: 0898155177 | PDF | 1 MB
This sparkling full-color cookbook features 100 widely varied recipes - tomato and tomatillo, chile, tropical, fruit, corn, bean, garden, ocean, exotic, and nut, seed, and herb. Includes hints on handling volatile peppers, suggested accompaniments, and, of course, a heat scale.

Uploading.com
Uploadbox.com
DepositFiles.com
NO PASSWORD
!!!There are 3 Links, so - no mirrors more!!!